50 Premium Bolt Seals, No-Spin Feature
We offer stock and custom bolt seals which qualify as High Security seals, comply with ISO 17712:2013, and are C - TPAT compliant.
Yellow MS-B8Y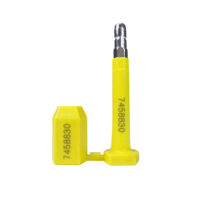 Red MS-B8R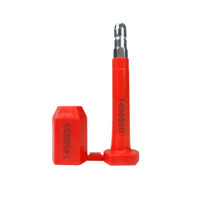 Blue MS-B8LB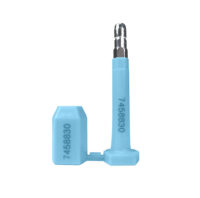 Our MS-B8 series bolt seals feature a unique metal-on-metal interlocking mechanism, making it the highest security bolt seal on the market. These seals are C - TPAT compliant and meet the new design and construction standards of ISO 17712:2013, which provides improved security.
Sold in Boxes of 50 Bolt Seals
Pricing Information

Qty (Boxes)

Qty (Seals)

$/Seal

$/Box

Total

1
50
$1.75
87.50
87.50
2
100
$1.40
$70.00
$140.00
4
200
$1.15
$57.50
$230.00
5
250
1.00
$50.00
$250.00
10
500
$0.95
$47.50
$475.00
20
1,000
$0.86
$43.00
$860.00
40
2,000
$0.82
$41.00
$1,640.00
100
5,000
CALL
CALL
CALL
---