Welcome to Cargo Security Alliance, Anonymous Friday, September 29 2023 @ 07:33 pm UTC
CargoShield MS-BAR20 Barrier Seal
$29.50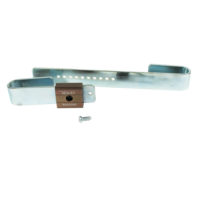 Our newest CargoShield barrier seal is available in a two-piece design consisting of two J-bars, which is easier for 1 person to install. In this configuration, the barrier seal is our product MS-BAR20.
One case includes six seals, each seal is packaged in an individual box suitable for shipping, which simplifies the logistics of distributing individual seals.
Pricing Information

Qty (Cases)

Qty (Seals)

$/Seal

$/Case

Total

1
6
$29.50
$177.00
$177.00
8
48
$28.00
$168.00
$1,344.00
16
96
$26.50
$159.00
$2,544.00
21
126
$25.00
$150.00
$3,150.00
26
156
CALL
CALL
CALL
Description
Barrier seals provide the maximum protection for shipping cargo via trucks and containers. Installed on the locking rods of the shipping container doors to secure both doors, they are easy to install and require no special tools. Most of the barrier seals featured on this page are a one - time use product.
To Order Contact:
Erik Hoffer
24156 Yacht Club Blvd
Punta Gorda FL 33955
Tel. +1 (941) 740-0074